Ecom Ads During Low & High Seasons
9 December, 2021
,
6:00 pm
–
7:00 pm
CET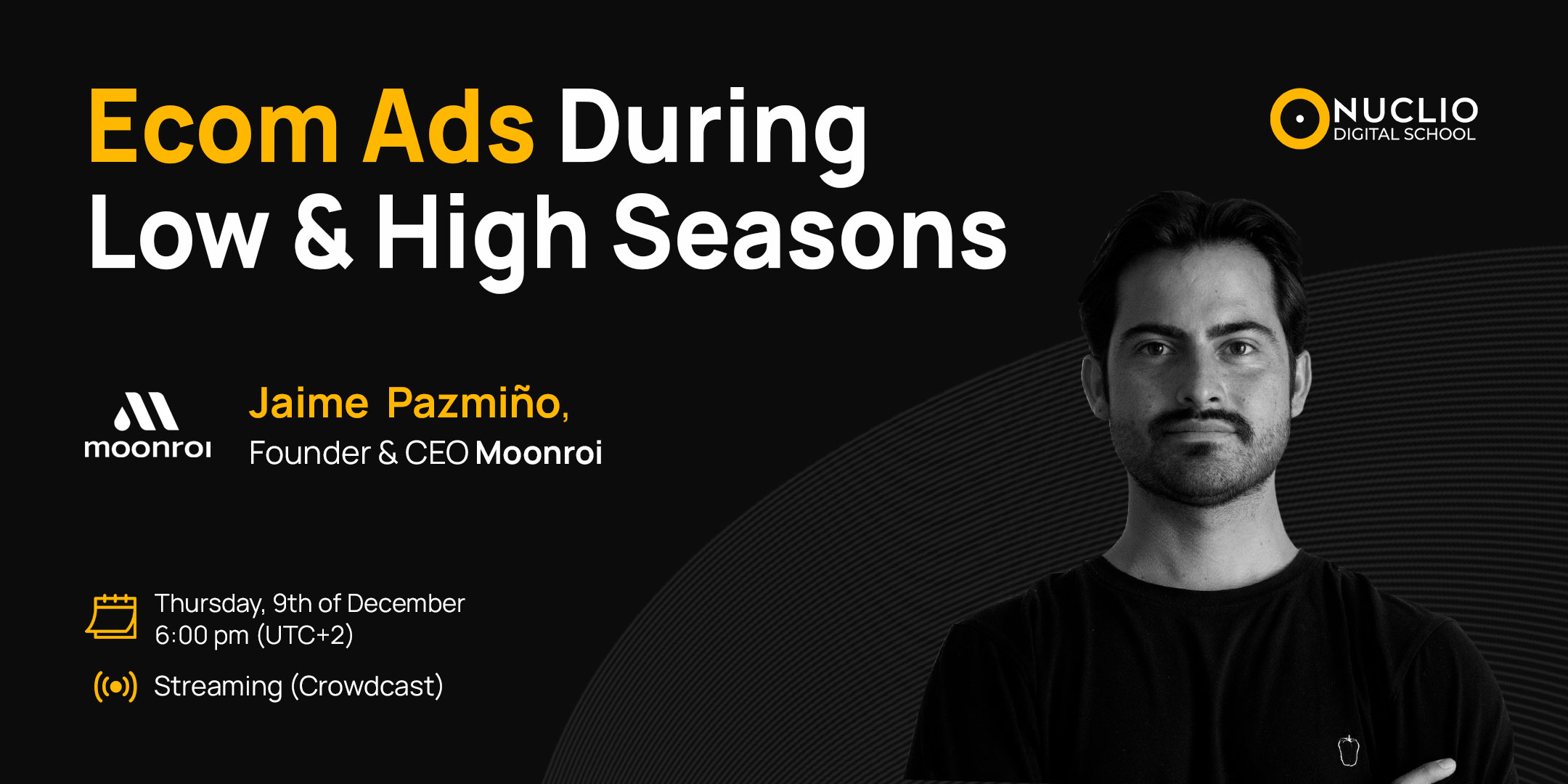 Ecom Ads Masterclass: How To Implement A Profitable Media Buying Funnel During Low & High Seasons
Black Friday, Christmas, The Three Kings… Companies of all sizes take advantage of these days to get extra sales and raise awareness of their business.
A successful high season can be a push for the months ahead because of the flurry of sales that brings in new regular customers and raises awareness of products. 🚀
Learn everything you need to know about implementing a profitable media buying funnel during low and high seasons, and do not miss out on opportunities.
Our speaker: Jaime Pazmiño, Founder at Moonroi and speaker at the EcomWord & AdWorld conference. He is best known as a traffic and funnels strategist who has advised million dollars of companies and hundreds of SMEs. In this session, Jaime reveals his 2021 lessons that has helped him scale his campaigns aggressively even after the iOS 14 update earlier this year.
👉Thursday, Dec, 9th.
👉 06:00 pm (UTC+2)
👉Streaming (Crowdcast)
Sponsors:
Free registration here 👇