MDBE
Master in Digital
Business and

Entrepreneurship
Join the new generation of digital leaders
Start date: September 2022
Duration: 20 weeks (master) + 4 weeks (minor) + student week
Nuclio Digital School's MDBE will
give you a 360º vision of the real
world of tech companies
Nuclio Digital School's MDBE will
give you a 360º vision of the real
world of tech companies
In-company digital transformation is currently one of the main challenges that companies face. This transformation is largely possible thanks to innovation-savvy leaders who drive their business to the top.
These leaders must be sharp, multidisciplinary and with the ability not only to adapt to change but also to encourage it.
This MDBE will provide you with the foundations you need to lead your future startup in the tech world, while opening the doors to a market in which the demand is growing exponentially.
The program is developed by professors with extensive experience in each of the areas related to technological innovation, which will allow you to acquire a totally real strategic and technical vision, which is practical and adapted to the needs of the current market.

The MDBE is a program that aims to train managers who wish to pursue their professional future in digital companies or start-ups.
The MBA's of the current market focus entirely on the economy and the business world, and therefore usually have a very limited scope on the specific culture of digital businesses. This program has built an academic format that is 100% focused on this market area.
Module 1. Understand the Ecosystem
The digital entrepreneurial ecosystem -and more specifically, Startups- is characterized by three main aspects: Its own methods to organize and finance itself, its disruption in business models, and its commitment to agile methodologies that enable exponential growth and development. In this module you will get to know in depth how a startup achieves this level of self-management.
Module 6. Investment & Financials
If anything has changed the foundations of conventional capitalism, it is the financing of start-ups. This module will cover from financial models to new stakeholders that are part of the entrepreneurial investment ecosystem, as well as giving you knowledge of financial markets, financing rounds, and the different players that play a key role in them.

Module 2. Business Modelling
In this module you will learn to think strategically for the creation of disruptive businesses and analyze market variables to achieve the highest level of innovation, all while applying this knowledge in real time.
Module 7. Legal Tech
The legal framework that defines the technological and entrepreneurial ecosystem is in itself a complicated puzzle in which businesses need to be continuously ahead of the legislative framework. This module will dive into the legislation of the ecosystem itself, as well as the business models, the financing rounds, as well as the business structures that generate new working models.
Module 3. Strategic Thinking
Business strategy, its methodologies and theoretical concepts are the foundation of business planning at any level. Its operational development becomes the roadmap that subsequently defines the organization chart, the business model and the operational development of the business.
Module 8. Measurement
If there is one specific thing that digitalization has brought, it is the ability to measure market variables, as well as consumer-related data and the ability to interact with consumers in real time. This module will give you the tools you need to be fully aware of how your business is doing.
Module 4. Digital Leadership
Business management requires much more than the traditional elements of planning, organizing, directing and controlling. It also requires for company leaders to be sharp, commited and resorceful professionals. This module will address digital leadership from three key perspectives: personal, social and technical skills.
Module 9. Growth
This module will teach you how to manage the exponential growth that is characteristic of a startup; from the acquisition of leads that generate contacts with potential customers, to the development of the relationship with them to generate loyalty.
Module 5. Technology Update Shot
Business leaders of the 21st century must understand the transformative power of technology, as well as what it offers and enables. Regardless of whether you have an engineering background or not, this short course will prepare you to talk to the experts: from terminology, to a detailed analysis of the key elements of an IT team, to programming languages, development methodologies or an update on current and future technologies that will govern the digital landscape.
Module 10. Operations
The last module will address the operational aspects of digital business, allowing you to understand the complexity of the day-to-day management across the entire business value chain. The core program ends here to introduce the new generation of digital leaders into the business market.
Professional Outcomes
Depending on your professional and educational background so far you may aspire to a managerial position in a digital company, in the so-called C Level positions.
Some examples:
CEO (Chief Executive Officer)
CDO (Chief Digital Officer)
COO (Chief Operating Officer)
CTO (Chief Technology Officer)
We are digital but we love a great in-person gathering! Our students finishing our international bootcamps are invited to visit Barcelona.
After all your hard work during these intense weeks, seize the opportunity to meet your colleagues from around the globe and get to know your professors.
We've arranged the best activities for you! Visit relevant companies, participate in networking activities, join complementary tech lectures and get to know the vibrant city of Barcelona!
Enric Jové Bosch
CEO McCann Barcelona & CIO McCann Spain at McCann Worldgroup
Enric Jové is CEO of McCann Worldgroup Barcelona and CIO of McCann Worldgroup Spain.
He was the creator of McCann Teammates, a new business unit that manages and monetizes the digital properties of public figures such as Rafa Nadal, Leo Messi, Pau Gasol, Iker Casillas, and Maria Sharapova, among many others.
He was the driving force behind the definition of the digital strategy of Futbol Club Barcelona and the LFP.
He is also a member of the Board of Directors of Barcelona Tech City. Among the main brands for which he has worked on national and international digital innovation projects are: Nike, Barclays, Nespresso, FC Barcelona, Nestlé, Kia, Repsol, la Caixa, Wuaki Tv, Let's Bonus, Martini, Banc de Sabadell, LFP, Buitoni or Maggi, among others.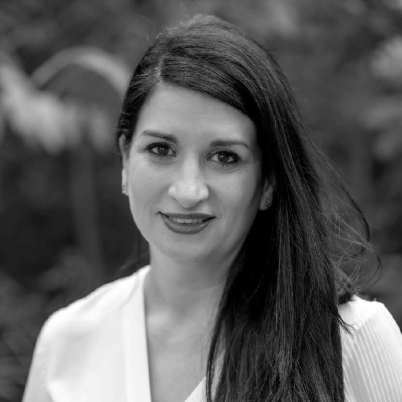 Rosa Maria López
Head of Commercial Operations en Boehringer Ingelheim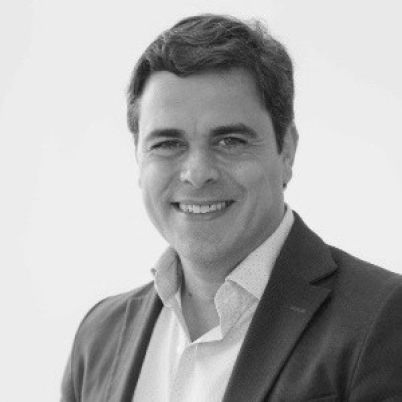 Ernest Sánchez
Managing Partner en Nekko Capital & Nuclio Venture Builder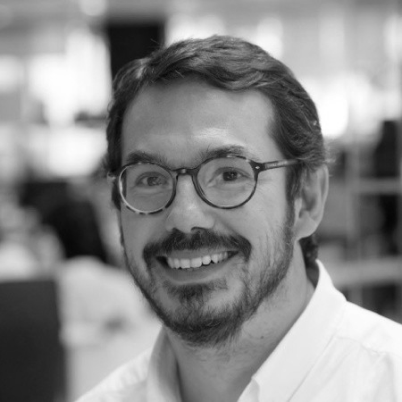 Alex Bartumeus
Chief Digital Officer at McCann Barcelona